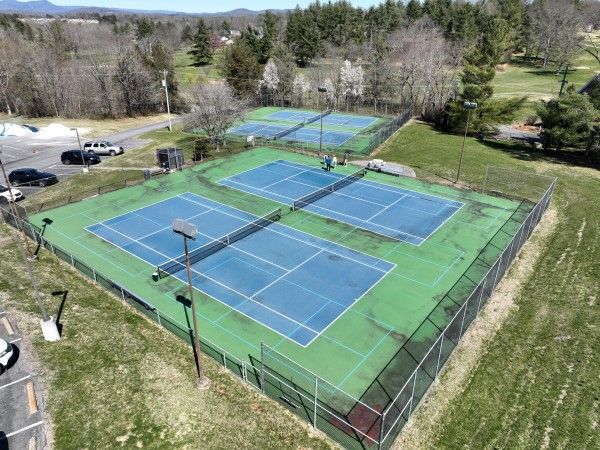 Get Your Game On
Besides our 18 hole championship golf course and host of other amenities, The Lexington Golf & Country Club features 4 tennis courts.
Our club is built around the foundation of family and friends enjoying a full calendar of events that create lasting relationships and social camaraderie. Whether it's a casual game, organized event, or a beverage by the pool, Lexington offers a year-round calendar of activities.
Lexington is proud to offer members and their guests an exceptional private club experience every day of the year.
Lessons
If you are interested in inquiring about Tennis Lessons please contact Marlow, our Tennis Pro at 540-461-9490 or email him at: mperezurrutia@yahoo.com.