Lexington Golf and Country Club is one of the best practice facilities around. We'll help you improve your game in many way, from golf lessons, instruction, and our junior golf programs, to a full-service practice range, putting green, short-game practice area, and practice bunker.
---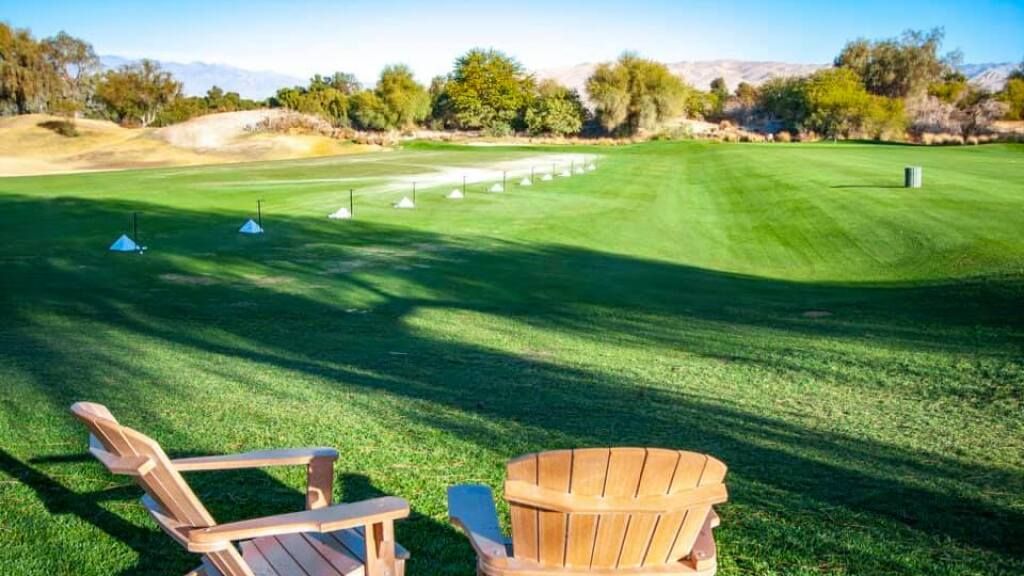 Practice Facility
Our practice space is the ideal setting to learn to play golf or warm up for a fun day on the golf course. We offer a 35-station practice facility that always has space for the golfer ready to hit some balls and hone their long game.
And the Wes and June Brown Short Game Complex offers everything you need to sharpen your skills around the green. Our practice area operates on the same schedule as our Lexington Golf Shop.
---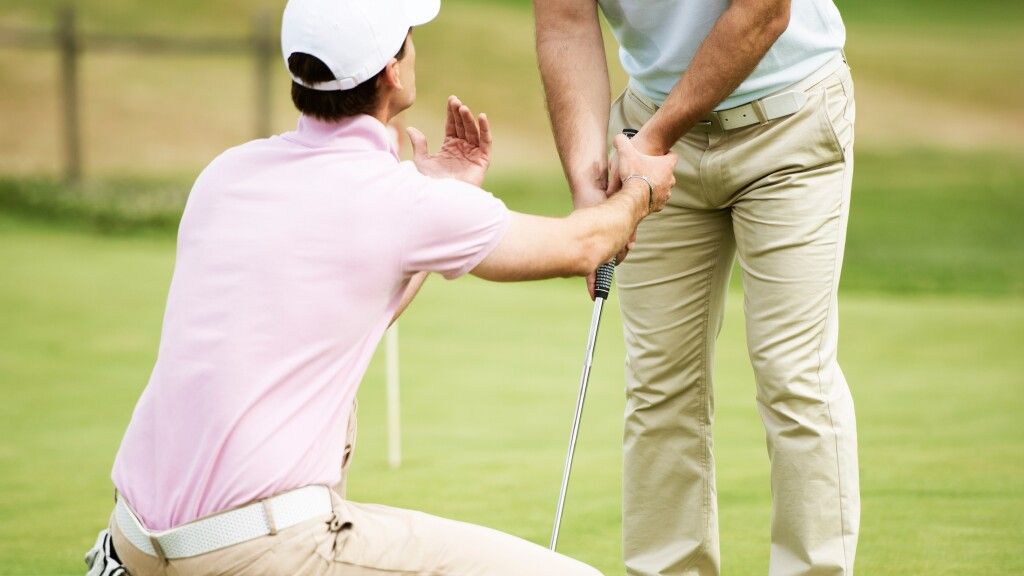 Golf Instruction
Scott Frasier is our Head Golf Professional. Whether you are trying to break 100, 90, 80 or 70, Scott can the knowledge and tools to help you reach your on course goals.
Individual Adult Rates:
45-60 minute lesson for $50.00
Series of 3 – 60 minute lessons for $130.00
To Sign Up For A Lesson, Please Call The Golf Shop at (540) 463-3542.
---
Lesson Packages
Individual Private Lessons
Private lessons are perfect for the golfer who wants to hone their game with one-on-one instruction. In our practice facility you can focus on long game, short game, bunker play or putting.
Playing Lessons
The on-course instruction experience is very beneficial. Often a golfer's swing feels great on the practice tee but after they make the hardest walk in golf, the walk from the practice tee to the 1st tee, their swing changes. One recorded swing on the practice tee isn't a good representation of what happens on the golf course.
Group Private Lessons
Group private lessons are perfect for the golfer that enjoys learning and improving their golf game with friends. Groups range from 2-4 participants and can focus on any area of the game. You can spend your lesson working on your full swing, dialing in your short game, or making more putts.
Group Playing Lessons
The group playing lesson is an enjoyable way to work on course management and scoring strategy. The group consisting of 2-4 people plays 9 holes in a scramble format.
Clinics
Clinics are a great way for students to learn from each other, make new friends, and find new playing partners. Clinics are a fun, low-stress way to learn the game in a 6:1 teacher/student ratio. Clinics cover all areas of the game including full swing, wedge game, bunkers, and putting.